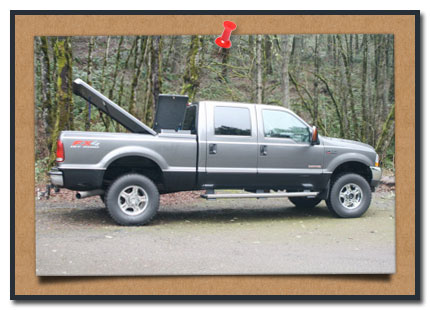 Send Us a Picture of Your Truck!
We will add pictures of Truck Lidz™ equipped trucks, from across the Nation, to this page
Use the Contact Us button to request an e-mail address & format instructions for photo submissions.
All photos are subject to approval, and some photos may not be posted.
More Photographs Coming Soon!
We have several photos from local trucks that we will post soon, and we look forward to seeing many more from across the US.

Below are a couple of Ford F350's that we recently installed Truck Lidz tonneau covers, with integrated tool boxes, on.